---
---
In among the hundreds of photos my Dad had taken in Korea were these photos of Chineese and North Korean POW's being marched through the streets of Yongdongp'o. I don't know the circumstances of these photos and what direction they were marching, north or south. Chineese and North Korean POW's were traded for American and South Korean POW's from time to time. That may or may not be the circumstances of these photos. If anyone can shed some light on these photos, please contact us. We would also be interested in hearing from any POW's who would be interested in relating their POW experiences.
---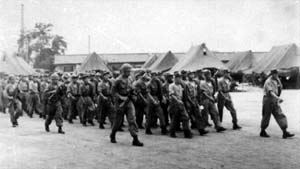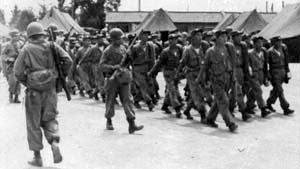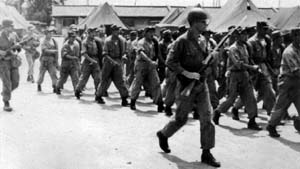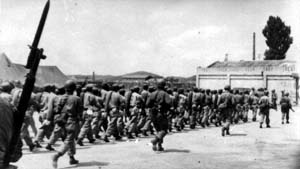 ---


Follow Andy Ammo to the home page
---
|
PFC GEORGE E. HENDERSON
|
ABERDEEN PROVING GROUNDS
|
CROSSING PACIFIC
|
|
INCHON
|
McNAMARA
|
AT THE 58th
|
LEO THOMAS
|
DAE BUH CHANG
|
R&R IN JAPAN
|
|
92nd ARMORED FIELD ARTILLERY
|
121ST MEDICAL EVAC. HOSPITAL
|
|
GOING HOME ON THE USNS GEN. BLACK
|
LINKS
|
|
58th PX
|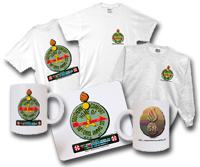 T-shirts, Mugs, Mouse Pads and more...
---

THANK A VETERAN FOR YOUR FREEDOM!
---
If you know any one who served in the 58th or have any information, corrections, questions or photos, please send me an e-mail.
---

---


Don Henderson - Illustration
---