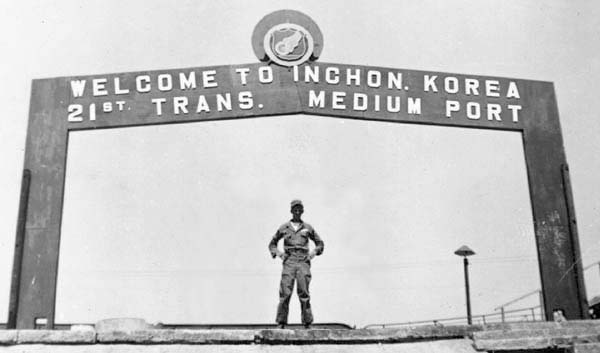 Dad at Inchon.

Ammo, troops and supplies would arrive at the liberated Port of Inchon by cargoand troop ships. Troops would come ashore on LST's while ammo and supplies would be loaded on to ducks and brought ashore. The ammo was then loaded on to train cars at the rail head. From Inchon the ammo would travel by rail to the 58th Ordnance Ammo Co. at Yongdungp'o, there it would be stacked, stored and guarded until being distributed from there to forward ASP's. Yongdungp'o is north of Inchon and southwest of Seoul.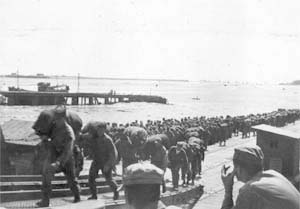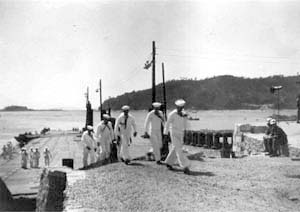 Inchon like any port city was a rush of activity. Incoming troops, sailors on leave, dock workers, soldiers, every type of military machine imaginable plus trains. Empty boxcars coming in, loaded ones going out. Coupled with the activity of this busy port was the realization that there was a war going and that thousands had died here and more young men were going to die before this bloody thing was over.
All around was a sence of urgency. This was Korea,
"Land of the Morning Calm".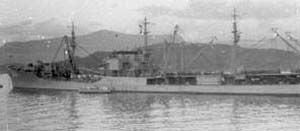 follow Andy Ammo to the next page
---
|
HOME
|
PFC GEORGE E. HENDERSON
|
ABERDEEN PROVING GROUNDS
|
|
CROSSING THE PACIFIC
|
McNAMARA
|
|
AT THE 58th
|
LEO THOMAS
|
DAE BUH CHANG
|
R&R IN JAPAN
|
|
92nd ARMORED FIELD ARTILLERY
|
121ST MEDICAL EVAC. HOSPITAL
|
|
THE PROPAGANDA WAR
|
GOING HOME ON THE USNS GEN. BLACK
|
LINKS
|
|
58th PX
|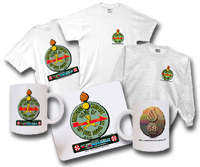 T-shirts, Mugs, Mouse Pads and more...